...today is a day when I want to celebrate important things.
Today is the 45th anniversary of the launch of Apollo 11, the capstone of a series of achievements that, even from this distance, must have seemed completely impossible when they were originally suggested.
I contend that this is one of mankind's greatest feats of science, engineering and sheer courage.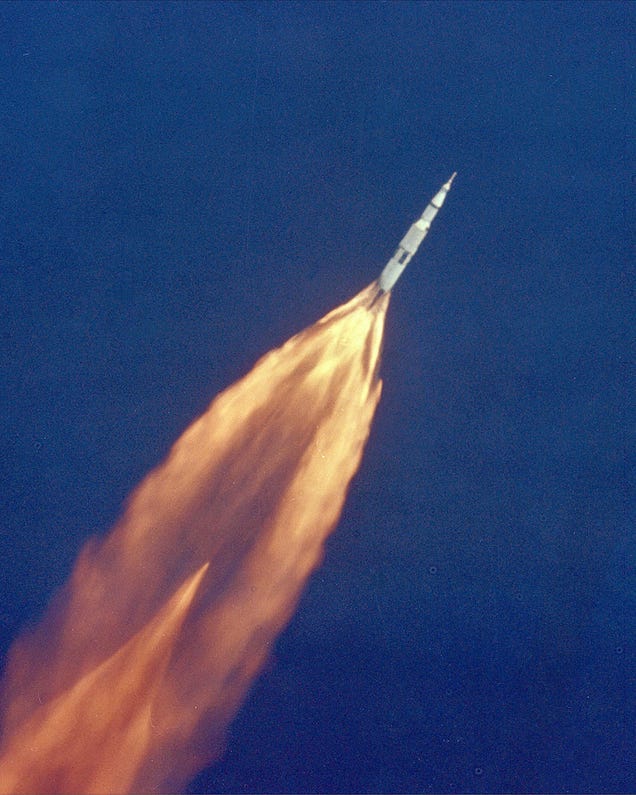 I give you "Fire In The Sky", written by a friend of mine (Jordin Kare, who actually IS a rocket scientist) and performed by another friend, Kristoph Klover. I am completely unashamed to admit that this song chokes me up every time.